IRON HAND RESCUE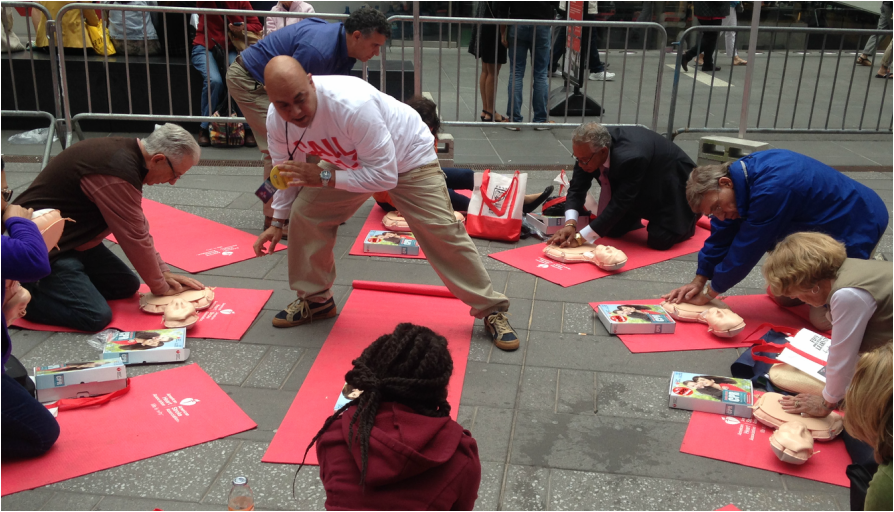 Ralph Muniz "IHR Director" NYC Times Square Guinness Book Of World Records Event. Most Trained
​
​Many of our instructors are experienced 911 professionals, who currently serve as active: EMT/PARAMEDICS, FIRE FIGHTERS, MILITARY PERSONAL & NURSES. IHR has Training Centers and sites throughout New Jersey, with its main AHA Training Center located in the heart of New York City under
www.firstresponseadvantage.net
. We strive to provide support and training to businesses, educational facilities and local communities. We offer classes in English, Spanish, or Bilingual lectures. Below are just a few of the everyday important jobs and careers that encourage, require, or suggest you to maintain a CPR + AED, FIRST AID or BLS for Healthcare provider certification. We strongly encourage you discuss with your Employer or School to find which certification is best for their needs.
DOH NYS FDNY EMT - Ralph Muniz
Director of IHR
BLS Healthcare Instructor
---
PEDIATRIC CPR AED + FIRST AID For : DAYCARE, BUSINESS, PRIVATE OR IN HOME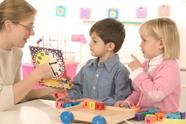 The State requires that Early Childhood Care Provider maintain a safe and stimulating environment for our young children, and the provider maintain a valid Pediatric CPR AED + First Aid certification. If you work own or operate a daycare center, or you have your own in home family care business, your duties are always to the children and the needs of the families while ensuring child safety.
​We Offer OnSite Training And Group Rates

---
BLS For Healthcare Providers : MEDICAL ASST, RN's, MD's, PT, EMT's and Professionals.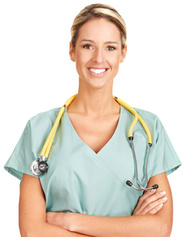 If you are a medical professional or are currently looking to enter the medical field, you will need a BLS for HEALTHCARE PROVIDER certification. Or maybe even a FIRST AID certification. A BLS Certification is the next level of training above CPR. Here you will enhance your current level along with recognizing pulse and using rescue BVM techniques and working in a team setting. IHR offers many options in our course programs. Please see which course or certification is best for you.
​We Offer OnSite Training And Group Rates

---
CPR AED For : HOME ATTENDANTS, HOME HEALTH AIDS OR HOSPICE PROVIDERS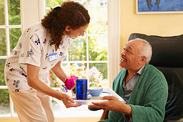 These are very important jobs that will need a basic understanding and maybe even a CPR AED or FIRST AID certification. When you are providing such an important service for geriatrics or assisted care, you will need to be able to recognize and know what to do in case of an emergency. Please see which program is best for you.
​We Offer OnSite Training And Group Rates

---
CPR AED + First AID For : TEACHERS, EDUCATORS AND LAYPERSONS.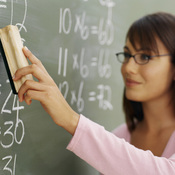 The responsibilities and duties of a teacher are many and varied. Teachers act as facilitators while constantly encouraging intellectual and social development in the formative years of a student's life. The emphasis that education and the trust of safety helps uplift someone socially, intellectually, emotionally, and personally. Colleagues, employers and parents are at ease knowing that a Teacher is well trained in First AID and CPR.
​We Offer OnSite Training And Group Rates
---
CPR AED + FIRST AID For : SPORTS COACH, PERSONAL TRAINERS, GYMS, ATHLETICS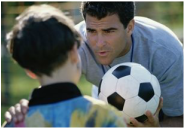 Maintain your team player confidence with safety and CPR training knowledge. Make sure everyone at the gym knows they are in good hands. Whether you are out with the kids in the park, coaching on the weekends or helping that student burn or workout those extra calories to get fit. Make sure you are ready for any emergency while they are under your supervision. Or just keep your certification skills up to date with IHR.
​We Offer OnSite Training And Group Rates

---
CPR AED + FIRST AID For : SUPERVISORS, CONSTRUCTION, LAYPERSON OR LABORERS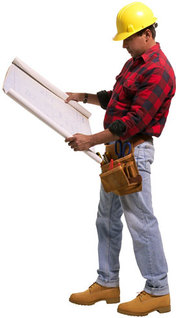 Staying safe on the job can prevent you from missing work, suffering life-altering injuries and having to deal with worker compensation claims. Keeping you and your coworkers free from harm is a very important skill to have. Avoiding injury on the job isn't always possible, but by having a First AID and CPR AED certification with proper training will help you and your co-workers maintain a safety response throughout your career. We cannot guarantee that our certification will land you that new position or that promotion. But employers do acknowledge and appreciate you maintaining that skill and lever of education certification for the safety and best interest of its employee staff and the company.
We Offer OnSite Training And Group Rates
---
CPR For : LAW ENFORCEMENT, PUBLIC OR PRIVATE SECURITY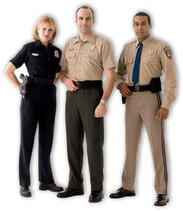 Public safety professionals and emergency responders today face greater threats than ever before in our history. The traditional role of law enforcement has vastly expanded to require emergency response capabilities and CPR certifications such as: Principles of Emergency FIRST AID, Rescue, CPR & AED certifications. Homeland security leaders, law enforcement officers, security professionals, and public safety officials must perform on a daily basis along with maintaining the SKILL and certification to protect us and save a life.
We Offer OnSite Training And Group Rates
---
BLS + FIRST AID FOR: AMBULANCE SQUADS, RESCUE VOLUNTEERS AND MORE.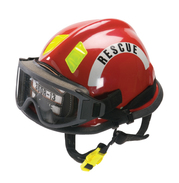 In times of crisis, a helping hand can make the difference between life and death. To assist in these times one needs to be FIRST AID + BLS certified. We knows this all too well, as our instructors have been providing a helping hand to thousands of patients each year as they perform 911 emergency response in NYC and other parts of the country. Heartsaver® FIRST AID + BLS is a classroom, video-based, instructor-led course that teaches students critical skills needed to respond to and manage a first aid, choking or sudden cardiac. Students learn skills such as how to treat bleeding, sprains, broken bones, shock and other emergencies. This course also teaches adult, child & infant CPR along with AED use.
Please check with your local township, state or potential employer or volunteer corps
​We Offer OnSite Training And Group Rates
www.IronHandRescue.com .
---
CPR FOR : DJ's, CLUBS, VENUES, BARS, RESTAURANTS AND CONCERT EVENTS.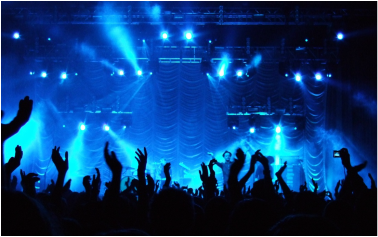 People love to go out and have a good time. They love to celebrate with friends at an event as they enjoy their favorite Artist or DJ. Usually businesses spend thousands on staffing a private ambulance service for that special event. Every event is special and so is everyone. We offer to train your staff, managers and personnel to ensure the safety of your clients and the general liability of your business. Insurance companies love to hear that the staff is CPR and First Aid trained. Especially if there is an AED on the premises.
We Offer OnSite Training And Group Rates
---
IRON HAND RESCUE CPR Training Center
1625 Kennedy Blvd
North Bergen, NJ 07047

(201) 751 - 4441 office
(201) 751 - 4442 fax
(929) 371 - 6161 call/text
info@IronHandRescue.com
Major Credit Cards Accepted ​




​Payments Required In Advance To Confirm Seating, Training, Books & Certification Cards.
---